Rafi Műnz | Art/Nonsense | WALL | UPKOMING | RESIDENCY | EXPOSE | SKULPT | PAYNT | STATE | CONTAKT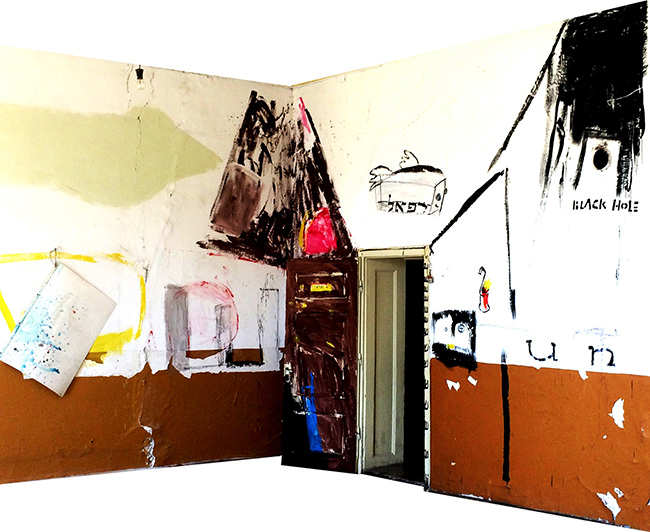 The pits I keep falling into – Acryl & oil paint on wall, 26 meters long by 4 meters high. August 2017 – during residency at The Old School in Gorna Lipnitsa, Bulgaria. Please see short video: https://youtu.be/_cJKNGk7vAs
Wisdomizing – studies and accumulation of knowledge – general Chaos, just before the opening door to a magnificant world.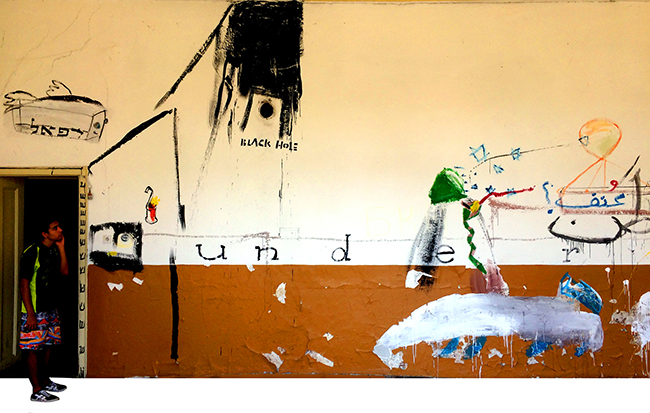 Fly, angel, fly – ignore minute youth obstacles and swing into the promising planet.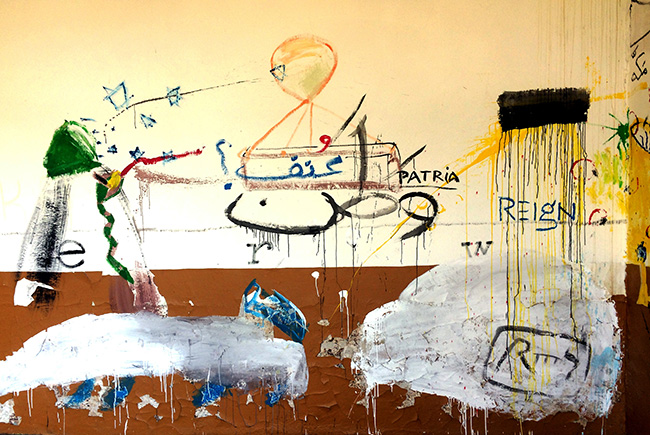 Patriotism is the key word – promises of the reigning powers above, hungry demons demanding theirs from below.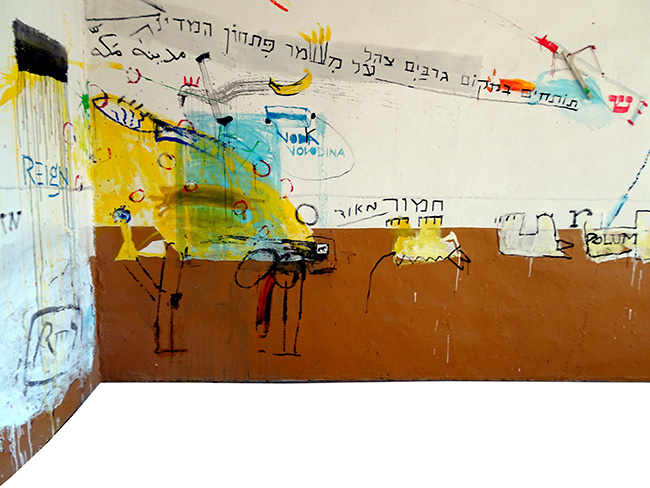 "Defense army" – A sacred entity, occupied with more and more occupation.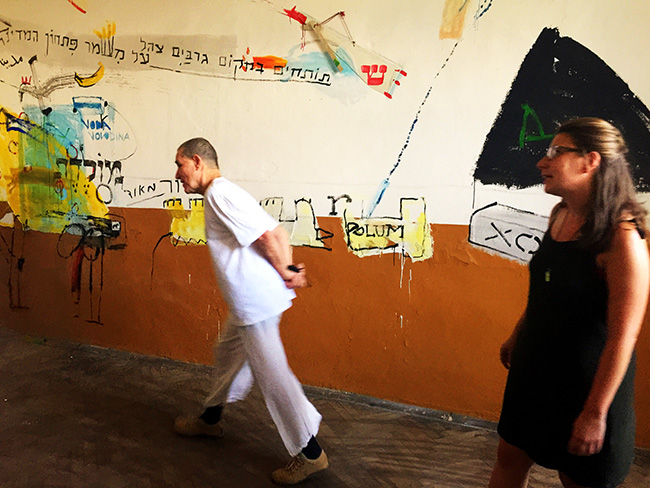 And me, the donkey – Opening performance, August 13, 2017 – "The Old School", Gorna Lipnitsa, Bulgaria.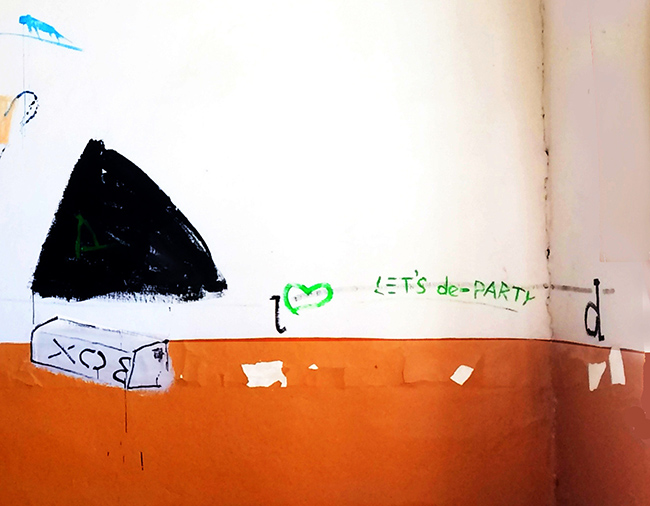 Final box underneath black pyramid – patiently waiting at the End Party.
Do remember me as a lucky man – a successful swimmer in wild oceans.



ש = His name – somewhat obstructing free sight of the horizon.

===============================================================================================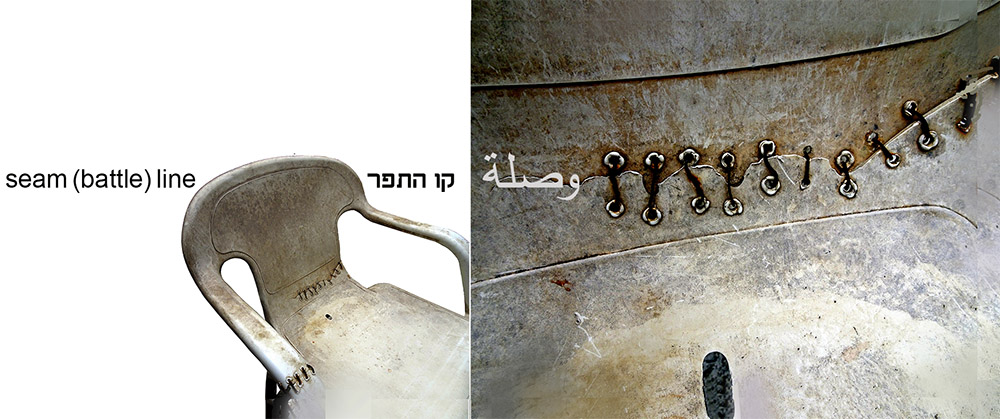 Seam (battle) line
Coproduction with Yael Lev (video)
Opened May 20, 2017 in the Peace Gallery, Givat Haviva. Through June 30, 2017


Yael Lev & Rafi Münz under their project Seam (battle) line in the Peace Gallery, Giv'at Haviva, Israel. May 20, 2017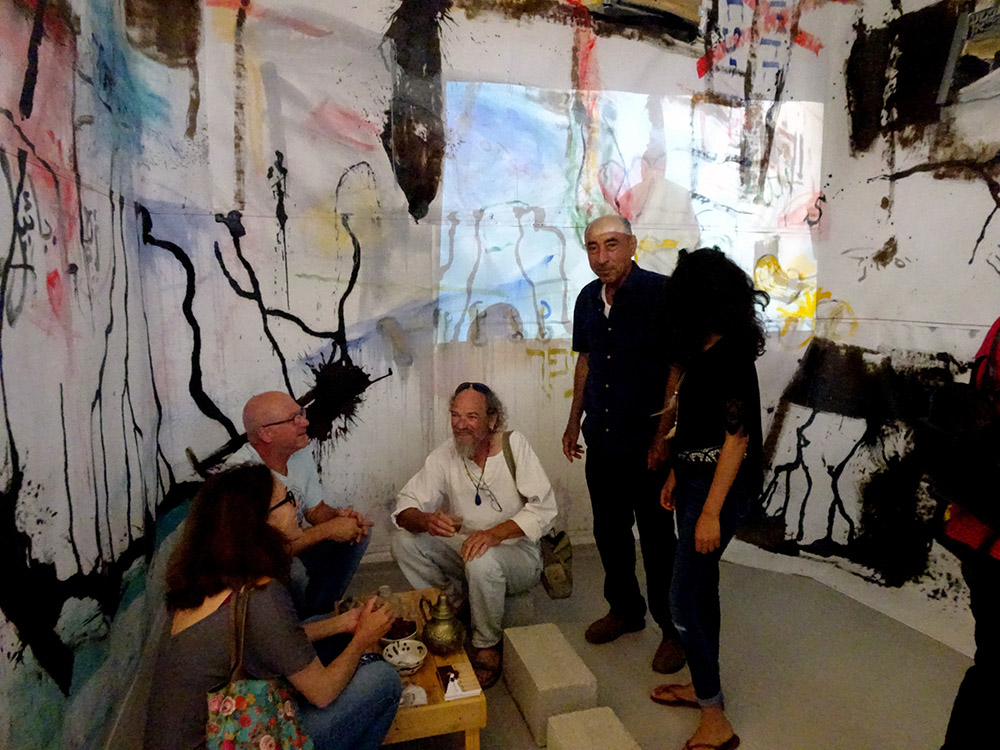 Opening of the exhibition, not in honor of 50 years of occupation.