Rafi Műnz | Art & Nonsense

Residency and exhibitions in
Z​űrich, Switzerland,
Two shows open on June 9th, 2015
both in the zone of the working
commune of the Zurich sculptors.
The venues are within a short walking distance between one another. Please see map below
Home
Helvetia
Seto
FotoSeto
SetoDraw
Art as Red District
Window of opportunity
Installation
Installation 2014
rerubbishing
rerubbishingB
Ban the Bum
Interference
Sculpture
Oil Painting
Collage
Watercolor
ExLibris
Prints
Books
Photo
Drawing
Graphic Design
Exhibition/Vita; dolce
Statement/Contact
Archive & site map
Critics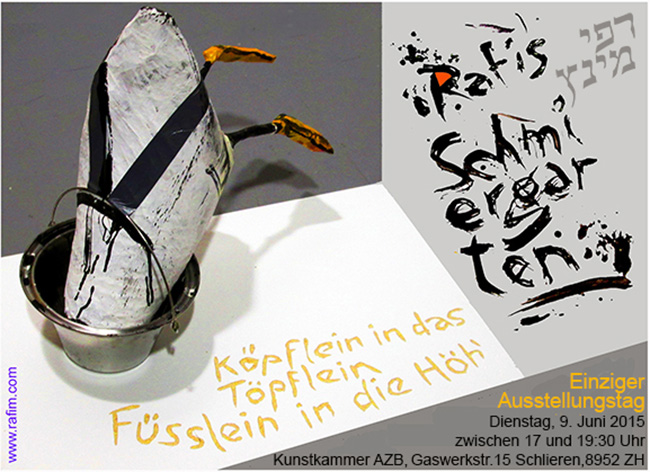 Rafi's Schmiergarten -- My smeared zoo -- the wood-carved citation is a distorted version
of a well known German nursery rhyme, speaking of geese happily swimming in a lake.
The installation is a Site-specific one.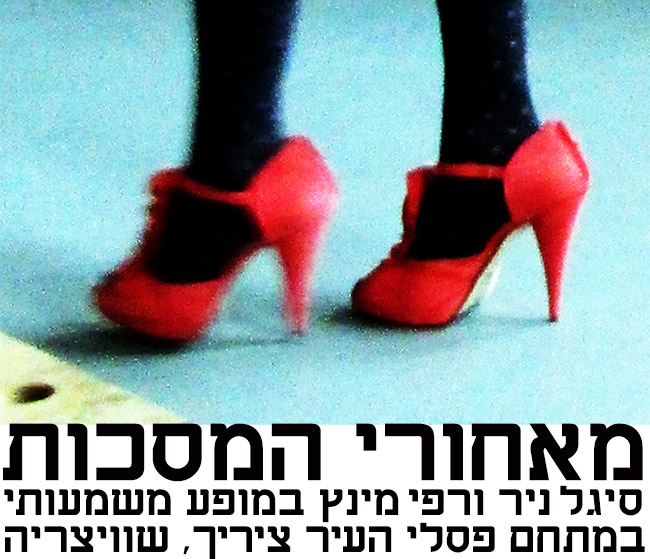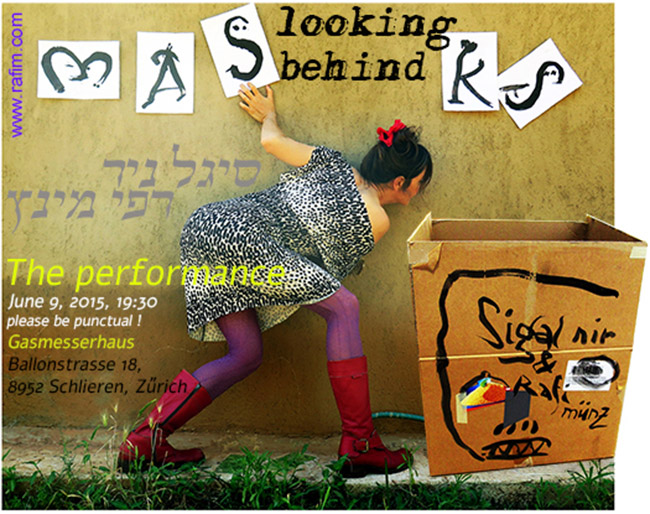 Looking behind masks -- Site-specific installation and performance with Sigal Nir